Oklahoma Commercial Landscaping Turf
SYNLawn® Oklahoma's artificial grass is the perfect for commercial applications. Regular mowing, re-sodding, fertilizing, seeding, and general maintenance costs are slashed or eliminated when choosing to replace natural grass with fake grass.
Our artificial turf can turn mundane areas into something both beautiful and functional, including:
Parks
Hotels
Common areas
Shopping malls
Facility landscaping
Roadway medians
Rooftops
Military bases
Government facilities
Schools
Commercial office buildings/complexes
Dog parks/animal shelters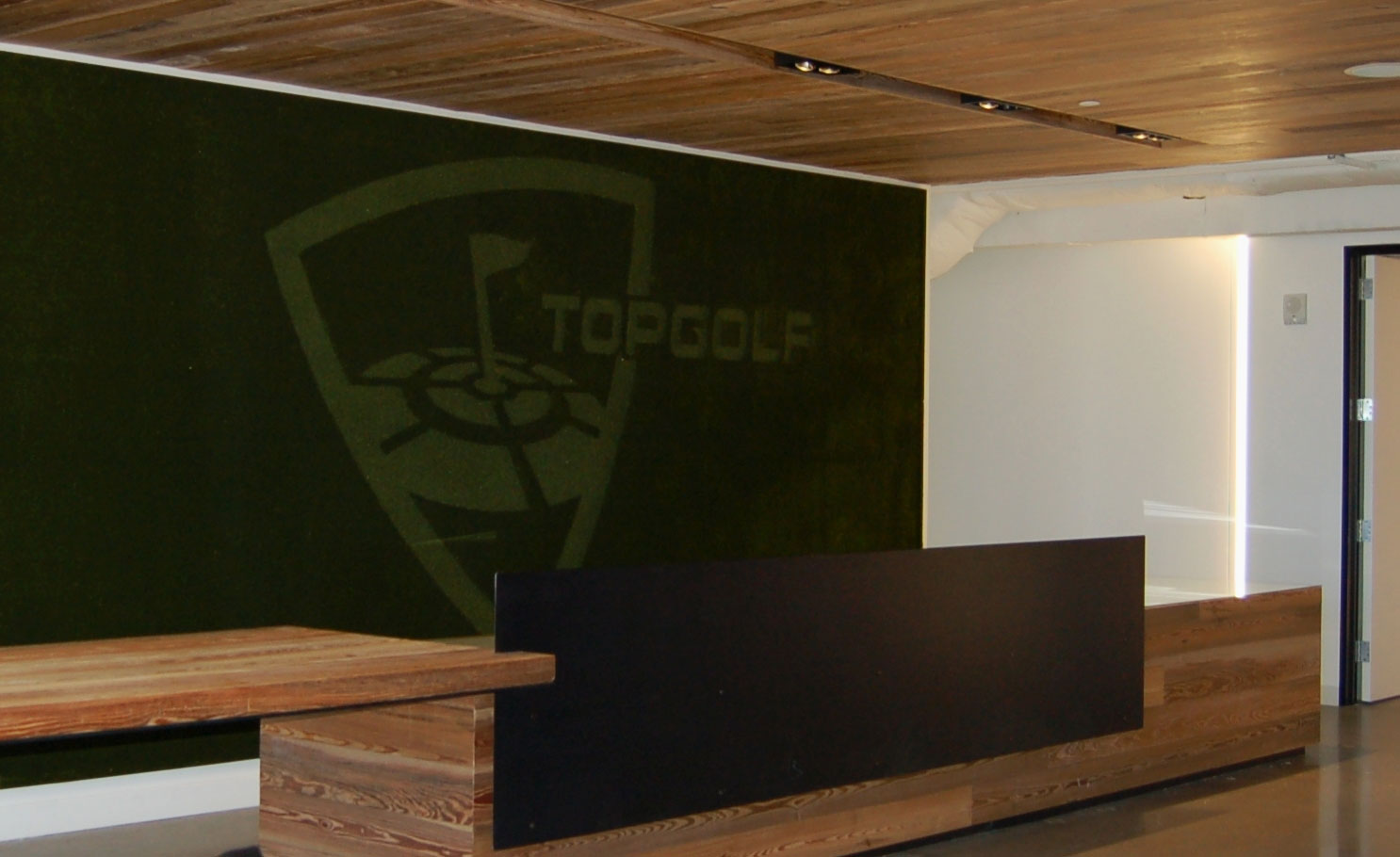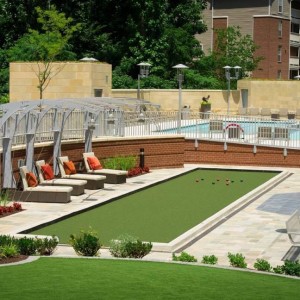 The reasons why your commercial facility should invest in artificial grass are virtually endless. Our synthetic turf has countless uses, including providing a lush landscape in areas where it is difficult to grow plants, where watering is a challenge and where high foot traffic makes it difficult to keep sod looking healthy. In addition to these benefits, replacing traditional grass with fake grass also offers the following advantages:
Benefits of Replacing Traditional Grass with SYNLawn® Artificial Turf
Keeping natural grass looking healthy can be a nearly impossible task. Extreme heat, drought, weeds, and excessive foot traffic damage natural grass make it necessary to re-sod sections on a regular basis. Never wait to use your grassy areas after re-sodding or re-seeding again! Business owners in Tulsa and Oklahoma City can reduce or eliminate landscaping maintenance costs by installing artificial grass; many businesses see a return on their investment in two to three years. Experience the difference of green grass all year long without having to actively maintain it!
Use Artificial Grass Anytime, Anywhere
Because artificial grass does not require soil, it can be used anywhere – indoors or outdoors – for any application. If you can dream it, it can be designed. Create an indoor putting green for employees to use on their lunch break or replace pool-side grass with artificial grass for a cleaner and dirt-free surface. The outdoor landscaping possibilities are endless, as you are no longer limited by heavily shaded areas, steep slopes or hard-to-reach places. Our fake grass holds up well to high foot traffic and extreme weather.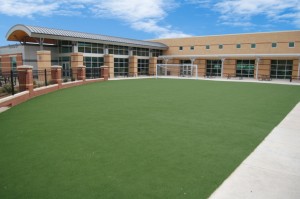 SYNLawn® Oklahoma's artificial turf comes directly from our manufacturing plant in Dalton, GA to ensure each product is made with the state-of-the-art technology needed to meet and exceed the demands of even the largest-scale commercial application projects. Contact us for more information about our commercial artificial grass.
Environmentally Friendly Artificial Grass
At SYNLawn Oklahoma, we are completely committed to being green. We strive to provide the highest quality products to reduce your carbon footprint, conserve water, utilize recycled and renewable resources, and have an extended lifespan for long-lasting turf solutions.
Our EnviroLoc™ Backing System has been specifically engineered to extend our synthetic grass's product life cycle using superior-quality and strong components that use 10 percent fewer materials in the primary backing. We have also been able to further extend our product's life by 50 percent by incorporating nylon 6 fibers into our products' primary backing. SYNLawn®'s secondary backing utilizes BioCel™ technology that replaces the traditional petroleum-based polymers used in most artificial grasses with soybean oil, a renewable resource, along with Celceram™, which is a recycled product of coal combustion.
Our artificial grass products will not only help you go green, but we have made every effort to use only renewable resourced and recycled products to create our synthetic turf!
Our Commercial Gallery